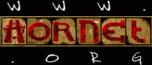 Rules
Schedule
Entering
Judging
Prizes
Updates
Results


FAQ
Resources
Statistics
Contact
Changes since MC5
About



Allowed module types are .XM (judged with Fast Tracker v2.08), and .IT (judged with Impulse Tracker v2.14). The sample compression in IT2.14 is not allowed, and will disqualify your entry.

Must be original (no remixes or remakes of other songs, including your own).

Verified song title must appear in the module's title field. No other song text is allowed.

Unzipped file size must not exceed 1,000,000 bytes.

Follow the instructions in your entry verification email.

Entry must be uploaded and verified before 15 Jul 1998, 00:00 GMT.

Only one song may be entered per person.

Songs may not be released while they are still in the voting process.
Although we have tried to plan ahead for every possible situation, there may be changes during the contest. If there is a change, we will send an announcement to the mc6-updates newsletter, and update the MC6 Updates page. It is your responsibility to keep track of these updates.